MORE CONFIDENCE
FEWER COMPLICATIONS
The 13RX and 17RX production monitors
provide cinematographers with an image they
can trust. With high-performance display
quality and the industry's most reliable real-
time wireless technology built-in, these
ruggedly designed production monitors bring
tremendous value while eliminating the
number of accessories on set.
Production quality
display with integrated
Teradek wireless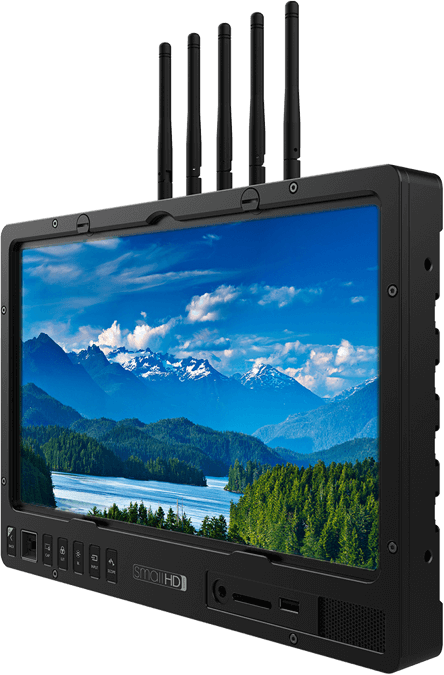 This 13-inch production monitor/receiver adds incredible agility for 1st ACs and DOPs. With a built-in Teradek Sidekick II receiver, this daylight viewable display pairs with SmallHD TX monitors and Teradek Bolt 500, 1000, and 3000 transmitters; without adding any extra cables or batteries into the mix. The 13RX features a 1500 nit bright, razor-sharp LCD display, robust signal/power options, and is compatible with Teradek RT Overlays.
BUY NOW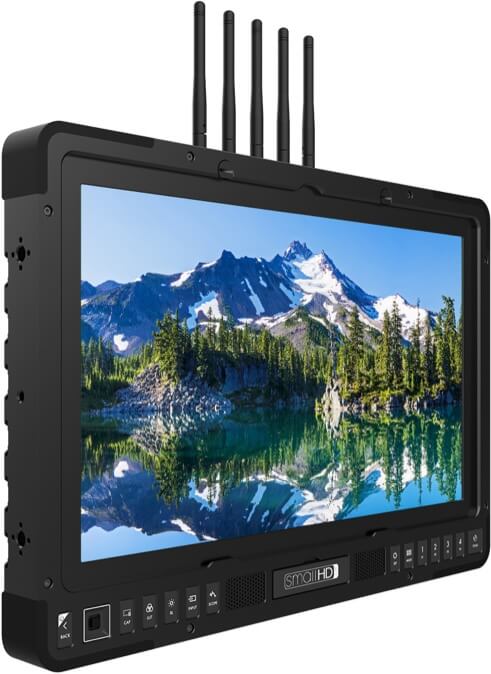 Equipped with a reference grade, daylight viewable display, and built-in Teradek wireless receiver, this 17-inch production monitor is a DIT's dream. It's literally a complete video village with a ruggedly built exterior. With color reproduction that rivals OLED technology and the ability to send real-time 3D LUTs downstream, the 17RX saves time, eliminates clutter and provides cinematographers with an accurate view of the post-production look.
BUY NOW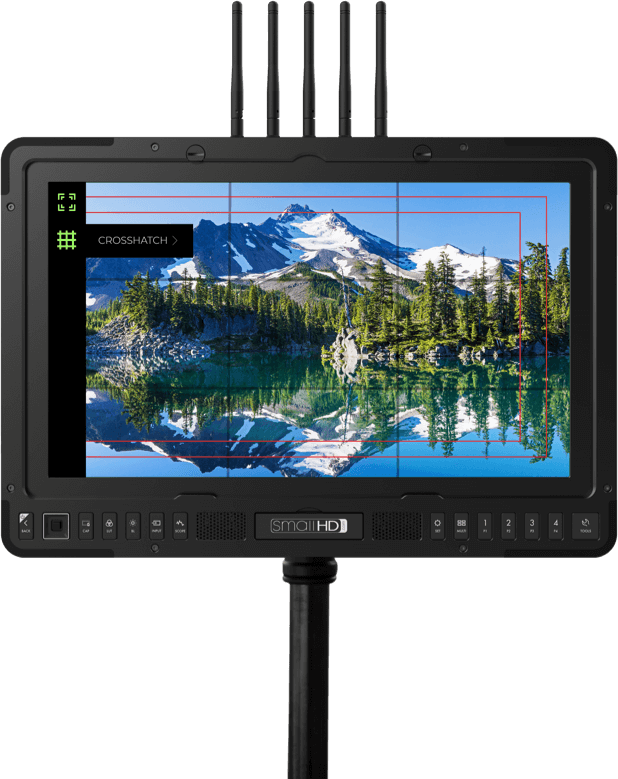 POWERED BY Data-driven Confidence
SmallHD OS3 software gives directors and camera operators industry leading imaging tools and a simplified user experience. Customize Scopes, Waveforms, and False Color how you desire. Apply real-time 3D LUTs quickly and easily. Save time and be more confident creating with this powerful, data-driven tool set.
LEARN MORE
13RX vs 17RX
Size, brightness, and color gamut are the minor
differences between these two wireless monitors.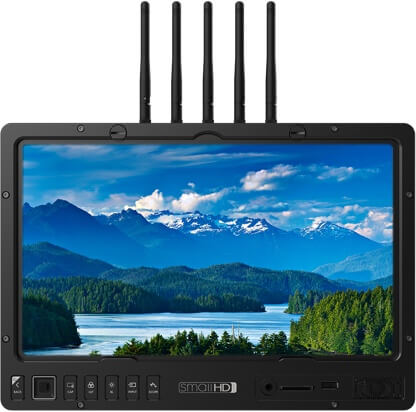 1303 HDR Bolt Sidekick
13.3in. Diagonal
1920x1080
1500 nits
93% NTSC
178 Degrees (Vertical & Horizontal)
2x 3G-SDI, 1x Wireless
2x 3G-SDI, HDMI, Stereo Headphone Jack
Yes (via USB 2.0 to 5-pin cable)
Teradek Bolt 500, 1000, & 3000
transmitter; SmallHD TX monitors
$5,499
BUY NOW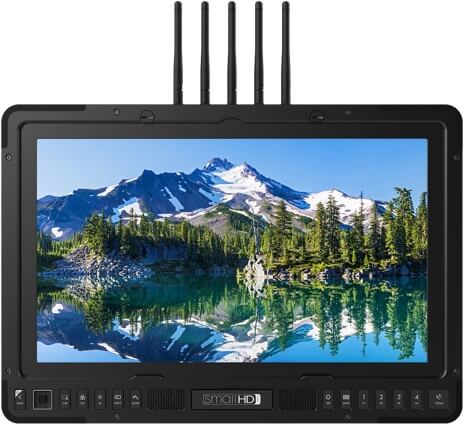 1703 P3X Bolt Sidekick
17in. Diagonal
1920x1080
1000 nits
DCI-P3 100%
178 Degrees (Vertical & Horizontal)
2x 3G-SDI, 1x Wireless
2x 3G-SDI, HDMI, Stereo Headphone Jack
Yes (via USB 2.0 to 5-pin cable)
Teradek Bolt 500, 1000, & 3000
transmitter; SmallHD TX monitors
$5,699
BUY NOW